I'm trying to find a way to ease my pain. My mind is playing around with me and I suddenly remembered that movie entitled: Fireproof, wherein the couple Caleb and Catherine, is about to get a divorce but Caleb's father, John, handed him over a notebook. The notebook presents a 40 – day challenge (The Love Dare) to woo and please his wife. John wanted Caleb to do all of the things listed before he pushes through with the divorce.
It occurred that everyday, Caleb did as it is written in the notebook but his wife, Catherine, refused to accept and pay attention to all his efforts. Caleb asked John how could he expect to love someone who constantly rejects him. John finally imparts his wisdom about God's love to us as we constantly reject Him.
Caleb and Catherine eventually revived the love they had for each other. Then in the end, when Caleb thanked John for the notebook, John confessed that it wasn't he who wrote the content but his mother. They too were about to fall apart but his mother showed her love to his father every single day until he revived the old feeling he had with her.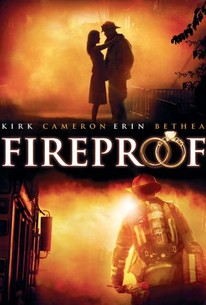 Why am I saying this? I am planning to do my 31 – day challenge instead of 40 because I am turning 31 in 31 days and I need to restructure the path that I am going to be journeying through for the rest of my life. Part of it is my relationship with my boyfriend.
We started very enthusiastically. We even started to get into some of the details of getting married. We shared almost every night looking at the stars and counting the planes while talking about our life together, but it isn't the same now. For some reason, I felt like we were again strangers who just met and is just starting to get acquainted with each other. There came quarrels and cold days and nights.There were arguments from nowhere and silent treatments all the way. I didn't see that coming.
And so my path to brokenness started and I am trying to unlearn the things that I've tried to  slowly inject into my system when we were starting a seemingly ideal life together. It is very difficult for a woman to believe a man who suddenly comes to life and creates the world that you've been secretly dreaming of, but it is more difficult and painful to let go of the hope that this world that represents your weakness is yet to become real. It is not easy for a broken woman to entrust her heart again, but I did and I'm not giving up until my last page of the 31 day challenge. This is not to regain my boyfriend wholly but to make sure I wouldn't regret anything when I start moving on in case he doesn't really wanted to push through with his life plans with me.
My 31st Day Task:
I took a picture of us together, which I/we haven't done for quite some time now and I am using it as my cellphone's wall paper. I am also about to change all of my social media accounts with the same picture. I shall be taking a lot of pictures of us together until the last day of our 31- day challenge.
I hate taking pictures really because I feel that my heart is being slowly lacerated everytime I remember the time I took it and everytime I look at it. I despise memories of my brokenness, but I'd do this because I love him still.